How to Build your Own Robotic Bartender
From components to materials, assembly and programming, see what it takes
Devices and Products
Liquor dispensers, drink carts, bar caddies, and more cocktail related items
Cocktails and Drink Recipes
Make the perfect cocktail – whether by hand or machine
The Mix-A-Bot Kit
Order everything you need to make your Mix A Bot
Getting a Pre-Made Drink Robot
How to order a completed robot
Other Arduino and Pi Enhancements
Ice-makers, mixers, and other add-ons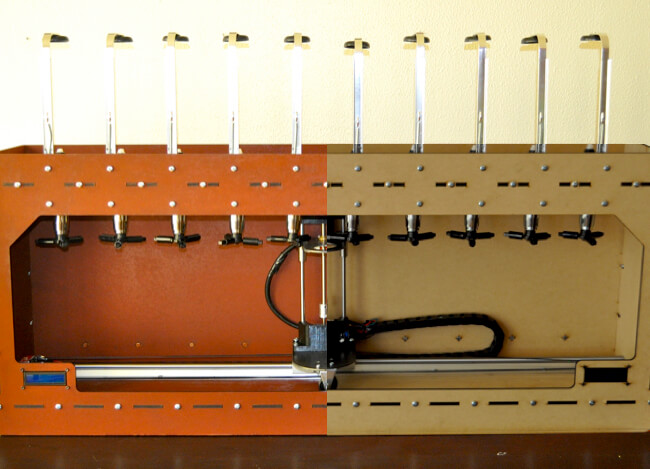 Multiple sizes to fit any bar space
Whether for your apartment, home, or office, there is a SirMixABot for you!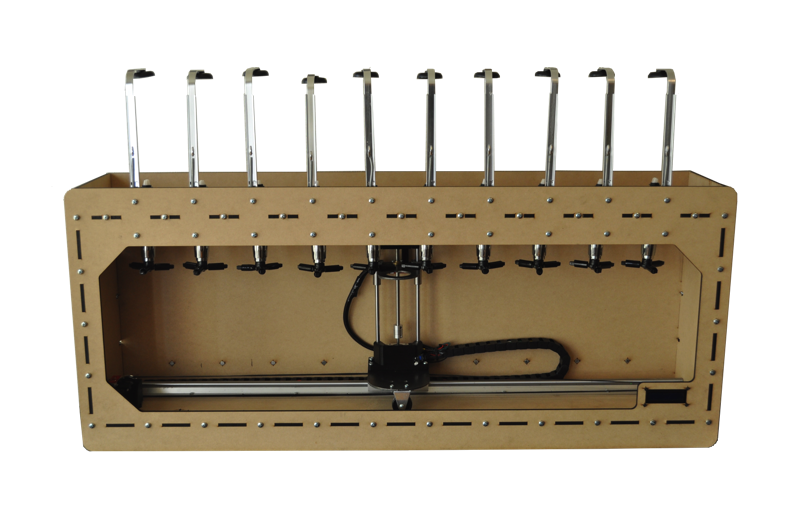 SirMixABot "Mega" Robotic Bartender Kit
SirMixABot "Mega" 10-Bottle Robotic Bartender Kit
The SirMixABot Mega kit comes with everything you need (aside from alcohol of course) to assemble and run your own automated bar.  Simple hand tools such as a screwdriver, alan key, and pliers are all you'll need to put the pieces together.  The kit comes in the choice of birch or medium density fiberboard (MDF), both untreated for your customization.  Please inquire separately regarding any pre-painted or stained wood at additional costs.
The kit price does not include shipping and handling, however the SirMixABot kit is flat packed for space saving.  Total package weight is about 30 lbs, making standard ground shipping affordable.